February 03, 2021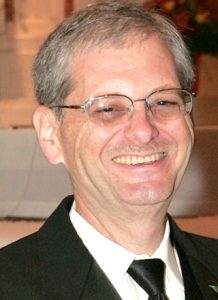 A Mizzou Engineering faculty member is now serving as president-elect of the Computational Intelligence Society (CIS) under the umbrella of the Institute of Electrical and Electronics Engineers (IEEE).
Jim Keller is a Curators' Distinguished Professor Emeritus in the Electrical Engineering and Computer Science Department. As president-elect, he will spend 2021 on the CIS executive committee until his tenure as president begins Jan. 1, 2022.
"I'm honored to serve in these new capacities," Keller said. "I look forward to helping continue make CIS a premier and welcoming home within the IEEE."
IEEE is the world's largest technical professional organization with more than 419,000 members around the globe. CIS is one of 39 societies under IEEE.
Keller has been involved in CIS for nearly three decades. He has served in a number of roles, including associate editor and editor-in-chief of one of the society's academic Transactions journals. Keller has been vice president of publications over two separate terms. He currently serves on the society's awards, history and strategic planning committees. This year, he will also receive the 2021 Frank Rosenblatt Award from the IEEE, an honor announced last summer.
Moving CIS into the Future
One of the biggest challenges Keller sees for the organization is adjusting to operations during and after COVID-19. Already, events and conferences have adjusted to virtual settings.
"We have the opportunity to lead the way with new technological platforms to keep our conference materials current as well as to promote better connectivity," he said. "We need to view this as an opportunity to reimagine how a vibrant IEEE Society moves forward."
Other challenges on his mind include making sure CIS is at the forefront of artificial intelligence; fostering diversity; better tying publications and conferences to educational and technical activities; and better collaborating with other IEEE societies and the general public.
"Thankfully, CIS has a strong strategic planning effort with a committee consisting of the current and past presidents, vice presidents and selected others who have been working hard to craft not only a strategic plan but goals and operational tasks and opportunities," he said. "It is the combined wisdom of our diverse and enthusiastic volunteers that will guide us in the future."