April 14, 2021
April 14, 2021 Contact: MU News Bureau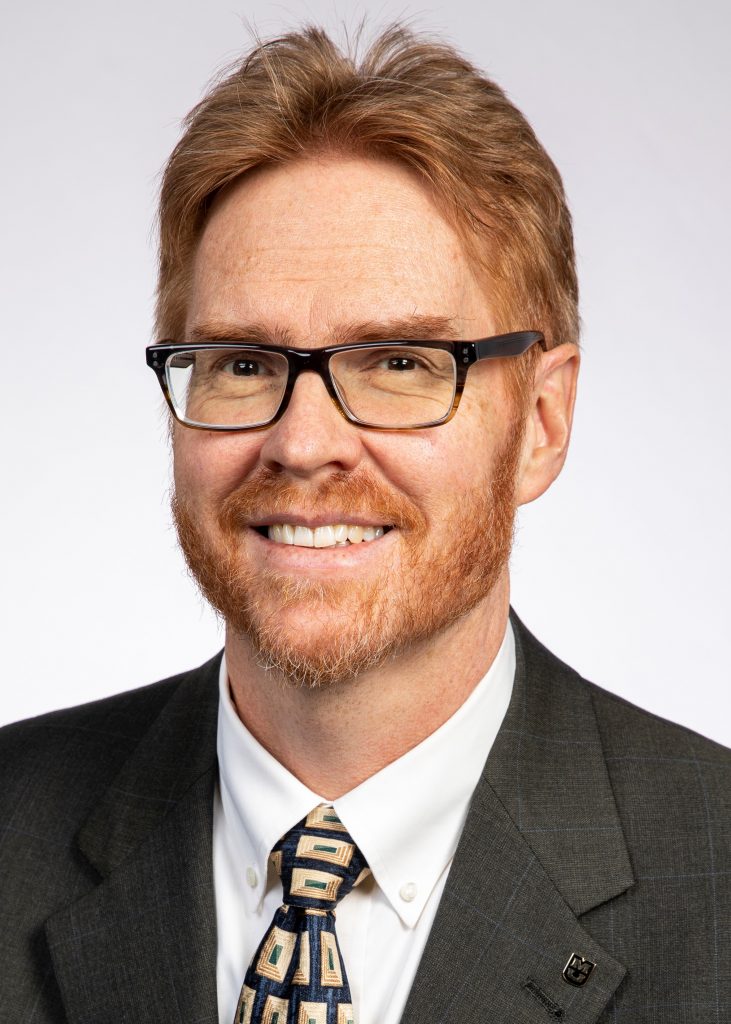 University of Missouri Provost Latha Ramchand today announced that Noah Manring has been named the new dean of the MU College of Engineering. Manring has served as the interim dean of the college since May 2020 following the departure of Elizabeth Loboa. He will assume his new duties on May 1, which include leadership, advocacy for research and education, and continued excellence and growth in research, education and campus diversity.
"For over two decades, Dr. Manring has been a crucial part of distinguishing the College of Engineering on a national stage with his passion for engineering research and education," said Ramchand, who is also executive vice chancellor for academic affairs. "His ability to foster a spirit of collaboration and love of engineering with our faculty, staff and students will continue to help develop the next generation of engineers and scientists for work in Missouri and beyond. I want to thank the search committee for their efforts, especially search committee chair Christopher Daubert, vice chancellor and dean of the College of Agriculture, Food and Natural Resources."
Before he was named interim dean, Manring served as the Glen Barton Professor and chair of the Department of Mechanical and Aerospace Engineering. He also served as chair of the former Electrical and Computer Engineering Department, and served twice as the college's associate dean of research.
As a professor, Manring has received research funding from Caterpillar Inc., Festo Corp. and the National Fluid Power Association, as well as from the Department of Education, the National Science Foundation and various private donors. In addition, he has done consulting work for several industrial firms, including Moog Inc., FMC Wyoming Corp., Dennison Hydraulics and Parker Hannifin. Prior to joining MU's faculty, Manring worked for eight years in the off-highway mobile equipment industry, including as a program manager at Caterpillar's Technical Center in Mossville, Illinois. He holds 10 U.S. patents for innovations in the field of fluid power.
"I am excited to lead our college in these upcoming years," Manring said. "Our faculty and staff are world class, and due to almost $100 million in construction since 2009, we now have the best facilities that we have ever known. During my service, I plan to continue our strong programs at the undergraduate level while adding renewed emphasis to our graduate and research programs. In executing our strategic plan, I will work with leaders on campus; collaborate with faculty, staff and students in the College of Engineering; and continue to look to our alumni for their guidance, service and support as we develop action plans to serve our students. I am thankful for the confidence that has been expressed by the provost, the president, and my colleagues. I hope all of our constituents will feel free to contact me with their ideas, as we carry out our mission for MU. This is a great institution, and I am proud to be a part of this place that we call Mizzou Engineering!"
Manring received a bachelor of science degree in mechanical engineering from Michigan State University, a master's of theoretical applied mechanics from the University of Illinois at Urbana-Champaign, and a doctoral degree in mechanical engineering from Iowa State University.
Founded in 1859, the MU College of Engineering includes 10 undergraduate degree programs, a 29.2 average freshman ACT score and more than 50 student organizations. The college includes a variety of research centers, programs and facilities that contribute to MU's overall annual research and development spending. MU is one of just 10 universities nationwide with engineering, medical and veterinary medical colleges.