August 12, 2021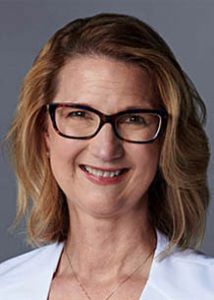 As a passionate engineering leader and champion of STEM education, Sheri Smithey (PhD AgE '93) has earned Mizzou Engineering's 2020 Missouri Honor Award for Distinguished Service in Engineering.
The award, which is part of Mizzou Engineering's Hall of Fame, honors alumni who have made significant contributions to engineering knowledge and/or to enhance the success of the College and its students. It also recognizes efforts to foster professional development of young engineering graduates.
"It's an extreme honor," Smithey said.
Smithey is recognized by colleagues and peers as a creative and inspirational engineering leader who serves as a role model for young women engineers. She is also recognized for being humble, authentic and adept at engaging with others.
Mizzou education
Growing up in Centertown, Missouri, and participating in 4-H in high school, Smithey, who studied biochemistry, felt like Mizzou and the College of Agriculture were a natural fit.
In her senior year, she worked in the Food Science Lab and was introduced to the Food Process Engineering program in the Agricultural Engineering Department, which has since become Biological Engineering.
She entered the program and completed her master's in Agricultural Engineering while working with Fu-hung Hsieh, professor emeritus for biomedical, biological and chemical engineering and head of the food processing program at the time.
She continued her education at Mizzou, receiving a U.S. Department of Agriculture National Needs Fellowship to complete her doctoral degree. While pursuing her degrees, mentorship from Hsieh, who had worked in research and development, helped prepare her for her career with Nestle Purina PetCare Research and Development.
While at Mizzou, Smithey participated in student organizations, including the Biochemistry Club and American Society of Agricultural Engineers, which was led by Steve Borgelt, associate professor emeritus in bioengineering. Borgelt became a mentor to Smithey and the two have stayed connected throughout Smithey's career. 
Career at Nestle Purina PetCare
After graduation, Smithey worked for Kansas State University as an assistant professor, where she was involved in teaching, research, extension, mentoring and recruitment. After a year, she was contacted by a recruiter for a position at the Nestle Research and Development Center in St. Joseph, Missouri. She has worked in a variety of capacities for Nestle Purina ever since.
After 11 years in St. Joseph, Smithey was promoted to management positions for Nestle Purina PetCare Europe in the UK. She spent two years overseas before returning to St. Louis to work for the R&D Global Network in a variety of leadership roles. She is currently VP, Global Head of R&D Network.
Developing future engineers
A champion for education, Smithey is committed to mentoring and teaching young engineers at her company and at Mizzou Engineering. Throughout her career, she has provided guidance to recent graduates as they navigate their roles at Nestle Purina.
"It is something I have found to be important throughout my career," Smithey said of mentoring young engineers. "I have a strong focus on developing talent. I have several programs that are ongoing with HR in how we provide people the coaching and the opportunities and how we develop the talent of the future."
She has also supported Mizzou Engineering and its students by serving on the MU Research Advisory Council, the Dean's Advisory Council and the Biological (Agricultural) Engineering Advisory Council. She has also presented guest lectures on numerous occasions and arranged tours to production plants and pilot test facilities for students and faculty.
Smithey's advocacy for STEM education has also bled into her family. She and her husband, whom she met in the halls of the agricultural engineering building, have two children. Her daughter is an industrial engineer, and her son is pursuing a degree in manufacturing technologies and welding.
Smithey, along with the other 2020 and 2021 award recipients, will be honored by Mizzou Engineering at a ceremony on Friday, September 17.