April 22, 2021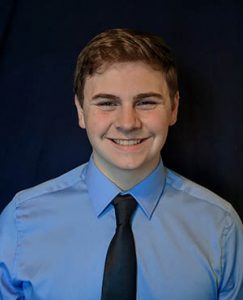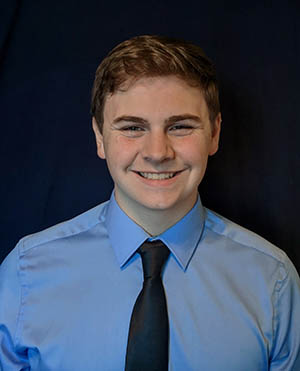 For Andrew Murphy, receiving an Undergraduate Honors Research Fellowship from Mizzou Engineering was an ideal way to finish out his senior year. The fellowship, which comes with a stipend, is designed to get undergraduates involved in engineering research. Murphy worked with Assistant Teaching Professor Fang Wang to develop a web portal and companion mobile app.
"It was just a fantastic fit," he said. "I'd definitely recommend other students apply for the fellowship. It's a great opportunity to get experience, help out the community and make some money while doing it."
As part of the fellowship, Murphy presented his work during the 2021 Spring Undergraduate Research & Creative Achievements Forum. The event is part of Undergraduate Research Week and features a total of seven projects from Mizzou Engineering students.
Murphy specifically helped develop a web portal for RestroomMap.com. Supported by the Missouri Disability Empowerment Foundation, the website helps families find public bathrooms with special accommodations. Those who need more than an ADA compliant restroom can use the site to locate public accommodations near them. The site is crowdsourced, which means it relies on users to identify and submit places that have family and unisex restrooms. So far, more than 500 restrooms have been identified and mapped.
Wang is also working on a companion mobile app that should be available on Android and iOS systems later this year.
Rewarding Experience
This isn't the first time Murphy has had the opportunity to put classroom lessons into practice. Last semester, his team took first place at TigerHacks, a hackathon hosted by the Mizzou Computing Association. Murphy and his team developed BurgerBeats, an interactive website that lets users create and mix sounds.
He also helped create a mobile app as part of Professor Dong Xu's capstone class. The app uses augmented reality features to help visitors navigate Lafferre Hall, the main engineering building.
"The capstone was one of my most rewarding experiences at Mizzou," he said. "It was a really fun mobile app."
It also demonstrated his abilities. Wang served as the capstone team's mentor. She encouraged him to apply for the Undergraduate Honors Research Fellowship and join her research project after seeing what he was able to do.
"I saw his work and was quite impressed," she said. "Andy is very talented, very hardworking and very reliable. It's another example of how our students are very employable right after graduation."
Next month, Murphy will start as an associate software engineer at Echo Global Logistics in Chicago, where he has held two internships.