October 30, 2023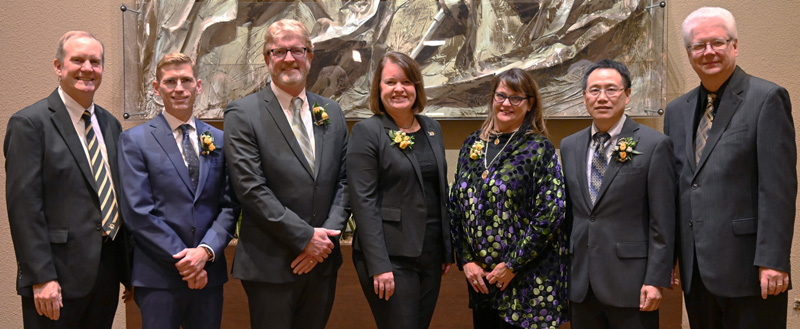 Five new members were inducted into the Chemical Engineering Academy of Distinguished Alumni in October.
Now in its 10th year, the Academy recognizes the program's most prominent alumni and friends.
"Members of this esteemed alumni academy exemplify the best in engineering, philanthropy and service," said Kevin Gillis, chair of the Department of Chemical and Biomedical Engineering. "They motivate and inspire students, partnering with the department and college to help future generations of chemical engineers."
The 2023 inductees are:
Teresa Crockett, B.S. ChE '91, M.S. '92
Baolin Deng (honorary)
Kerri Crain Hailey, B.S. ChE, Math '96
Jeremy Lowe, B.S. ChE '96
Chris Roach, B.S., ChE '93
About the Inductees
Teresa Crockett is Senior Vice President, Separation Management Office at 3M in St. Paul, Minnesota. The Separation Management Office (SMO) ensures seamless execution in creating a leading global diversified health care company and a more focused 3M, which will continue to be a leading global innovator in material science.
Baolin Deng is a William Andrew Davidson Professor in the Department of Civil & Environmental Engineering and Co-director of the Missouri Water Center. He holds a courtesy appointment in the Department of Chemical and Biomedical Engineering. For over 6 years, Deng chaired the MU Department of Chemical Engineering and led the establishment of the ChE Academy of Distinguished Alumni in 2013.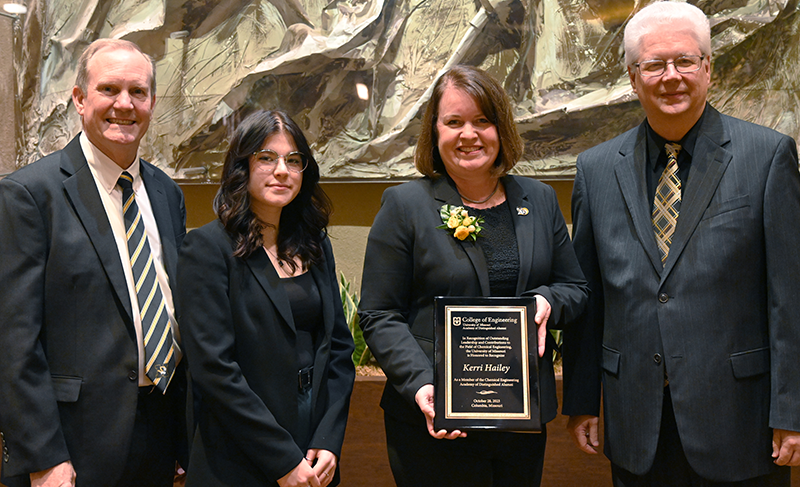 Kerri Crain Hailey serves as Vice President of Baby Care Research and Development, Halley leads an innovation organization spanning three continents that brings together deep consumer understanding, business acumen and technical mastery across multiple disciplines (process, equipment, material and product design; digital systems; sustainability; modeling and simulation.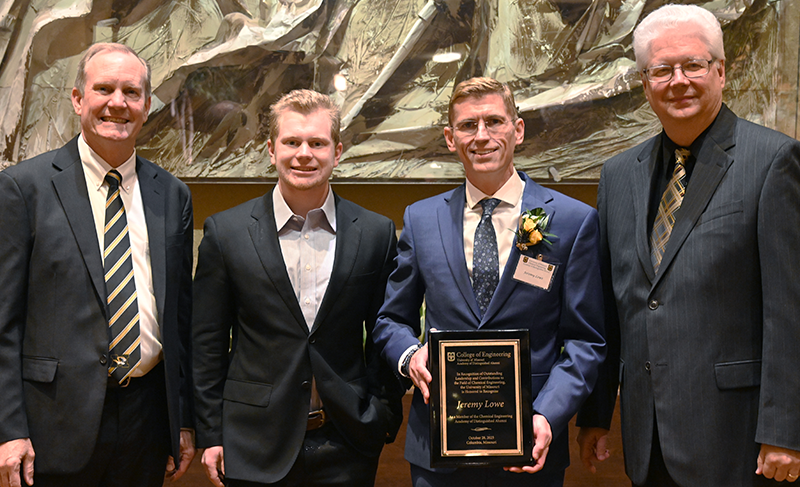 Jeremy Lowe joined the 130-year-old intellectual property law firm of Leydig, Voit & Mayer, Ltd. as an associate patent attorney. He is now a first-chair trial lawyer and shareholder of the firm. Lowe is a Fellow of the Litigation Counsel of America, which recognizes the top 0.5% of attorneys, judges and scholars.
Chris Roach serves as the CEO of Monarch and is the President of the Renewables Division of Roeslein & Associates (R&A), following the merger of Roeslein Alternative Energy with R&A in mid-2023.
Read more about the Chemical Engineering Academy here.