April 17, 2023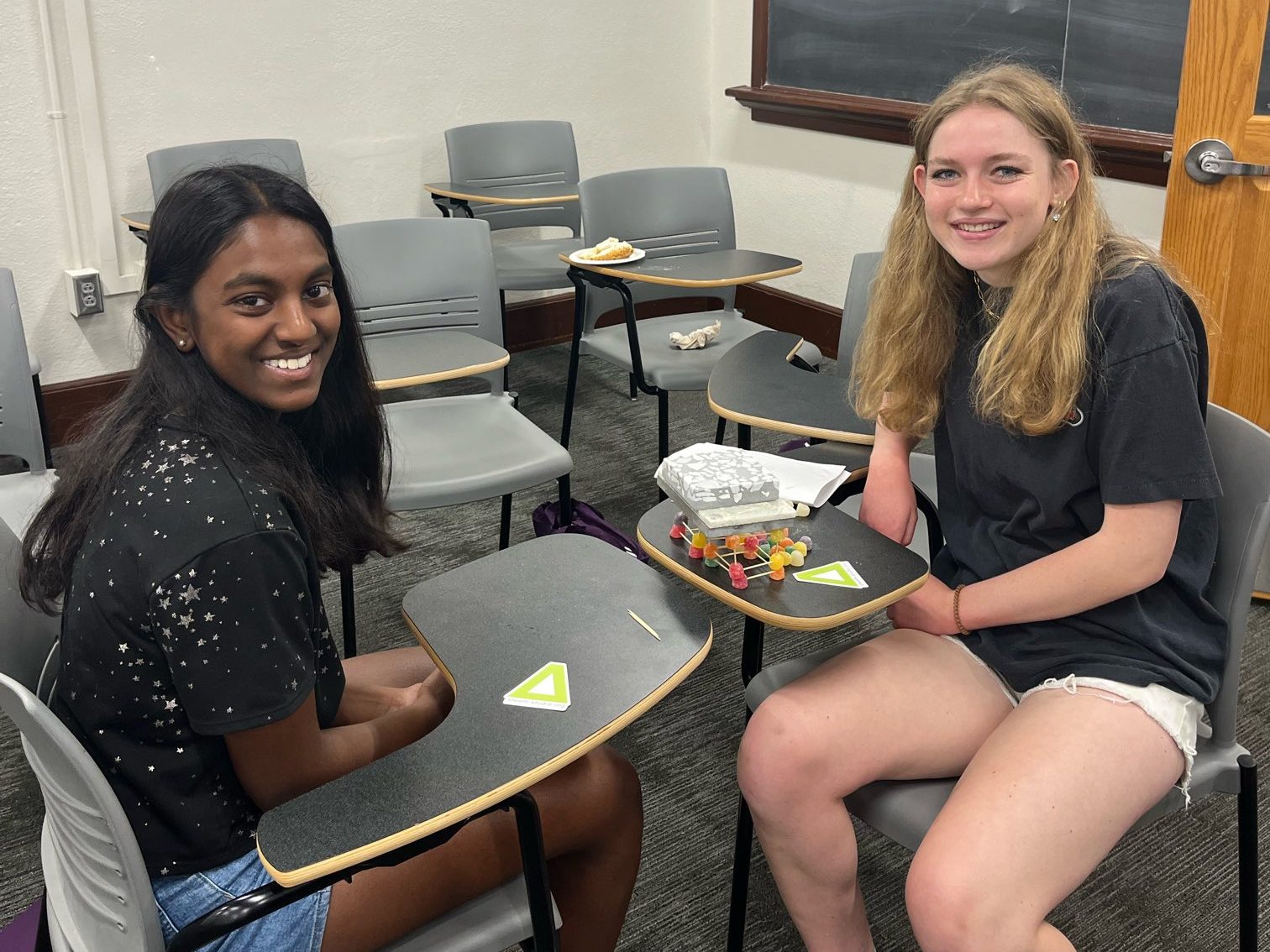 Girls from the community were introduced to the world of engineering this past weekend and learned that when imagination meets innovation, anything is possible.
Hosted by the Society of Women Engineers (SWE), Daughter Day allowed approximately 35 girls in 7th through 12th grade and their families to come to Mizzou and learn about the exciting programs and research offered in the College of Engineering.
"The girls participated in activities including an egg drop competition while parents watched a presentation about Mizzou admissions," said Sophie Coday, a Mizzou SWE Outreach Director and mechanical engineering student. "The activities went really well because everyone got involved. We also had time to tour Lafferre Hall and visit with SPOT the robot dog."
Daughter Day is an opportunity for current engineering students to speak with younger women about why they love being an engineer and encourage them to follow their passions.
"I believe that a lot of girls don't pursue STEM because they feel like it's a male-dominated field and they don't want to just jump right in," Coday said. "It's important that we show young girls that it's a bunch of young women organizing activities like these, and who are improving the engineering field just as much as men."
The day ended with a student Q&A panel for girls and their families to ask questions and learn more about what it's like as a Mizzou Engineering student. But SWE members also made sure that the future engineers got to hear from industry professionals throughout the day.
"We brought in two speakers this year, one from Burns and MacDonnell and another from a STEM club in Kansas City named Mandi Sonnenberg," Coday said. "The speaker from Burns and Mac was a Mizzou alum, and she spoke about the transition between college and working a real job. The volunteers especially enjoyed learning from her. Mandi had spoken at Daughter Day before, so we were excited to have her back to talk about using STEM in everyday life and for fun."
Daughter Day is one of two big outreach events SWE hosts to get girls involved in engineering. The other event, Girl Scout Day, is meant for younger girls to learn what engineering is. Daughter Day introduces participants to Mizzou Engineering and showcases the opportunities for women in engineering at the College.
"I think the most fun and rewarding part of SWE is doing these outreach events," Coday said. "You learn a lot about the girls you meet, and it's inspiring to see that they look up and aspire to be like you."
Gain an engineering education in a welcoming, supportive environment. Become a Mizzou Engineer!