August 10, 2023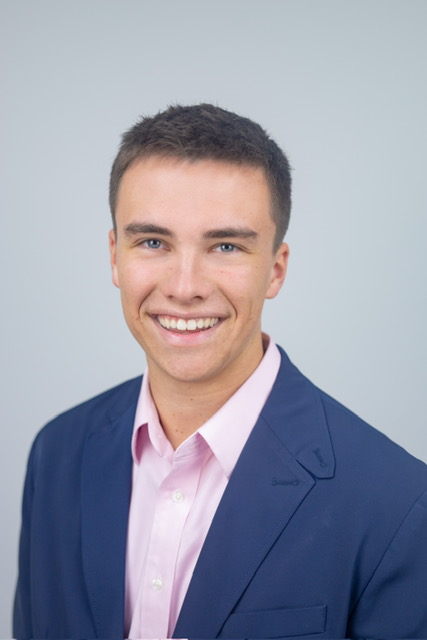 Meet Jude Dierker: a senior studying industrial engineering. Dierker was interested in studying industrial engineering because of its strong ties to business.
"I like the fact that it opens a lot of different paths I can go down career-wise," he said.
This summer, Dierker has conducted an internship at the Connor Group. We asked him a few questions about his experience.
Tell us about your internship at the Connor Group. What's your role and primary responsibility?
At the Connor Group, my official title was Intern Analyst. My responsibilities included gathering data via an application called UMT to help a nationwide Fortune 500 retail company analyze some of the innerworkings of the way their stores are run.
What's a typical day like?
A typical day included me and another intern spending 8 hours in a pre-determined store observing employee and customer habits and movements. Before and after our shift, we would have time to explore the cities that we were working in. Some of these included Tampa, Vegas, LA, San Diego and Philadelphia. I tried to make the most of this and got to see things like the Hoover Dam and Coronado Beach.
How did Mizzou Engineering prepare you for this internship?
One of the industrial engineering (IE) tools we used on the job was 5s for auditing purposes. I learned how to do a 5s audit in Dr. Jim Noble's production system design class this past semester.
What have you enjoyed most working at the Connor Group so far?
I have had the opportunity to travel all over the US this summer and have gotten to see many cool places while also learning about IE consulting.
What have you learned from your internship experience?
I have learned that Mizzou has prepared me well for the real world. I have also learned that education doesn't end when we leave school but that it has only really just begun, which is exciting because I enjoy learning how to improve my skills.
What advice would you give other students wanting to conduct an internship in this area?
I would encourage them to go for it. Consulting is very flexible, and it is a great place to learn about yourself, what some of your life skills are and which ones you need to improve on.
Is there anything else you'd like others to know about your internship?
I would say that getting an internship as early as possible in your college career is super important because the four or five years go by fast, and soon we will need to be ready for life after college.
Thanks for sharing!
Earn an engineering degree at a College that supports students' careers. Choose Mizzou Engineering!