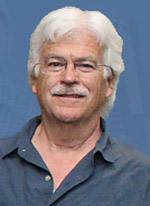 Steve Borgelt
Associate Professor Emeritus, P.E.
W1016G Lafferre Hall
Phone: 573-882-0948
Email: borgelts@missouri.edu
Biography
Steve Borgelt is an associate professor emeritus in the Department of Chemical and Biomedical Engineering at the University of Missouri. Borgelt has worked in the private sector and for state government and is a registered professional engineer. He has been an MU faculty member since 1989 and has won numerous teaching and advising awards, including the MU Faculty Award for Student Development and the Missouri Honor Award for Distinguished Service in Engineering.
Education
PhD from Texas A&M University
MS from University of Missouri
BS from University of Missouri
Technical Focus