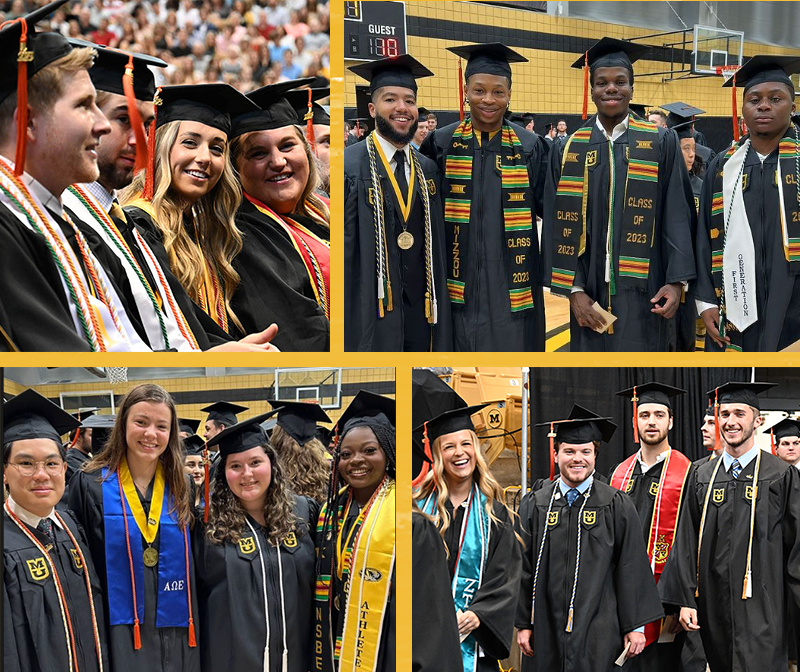 Read about Spring 2023 Commencement
More than 400 students graduated from Mizzou Engineering this past weekend, the largest class since 2019. Roseanna N. Zia, Associate Dean of Research and Wollersheim Professor, joined UM President Mun Choi to confer degrees at the Sunday, May 14, ceremony at Mizzou Arena.
Graduates reflect on time at Mizzou and look forward to the future
Read about six of the engineers graduating with bachelor's degrees this spring, their time at Mizzou and plans for the future.
Follow us on Social Media!