May 03, 2021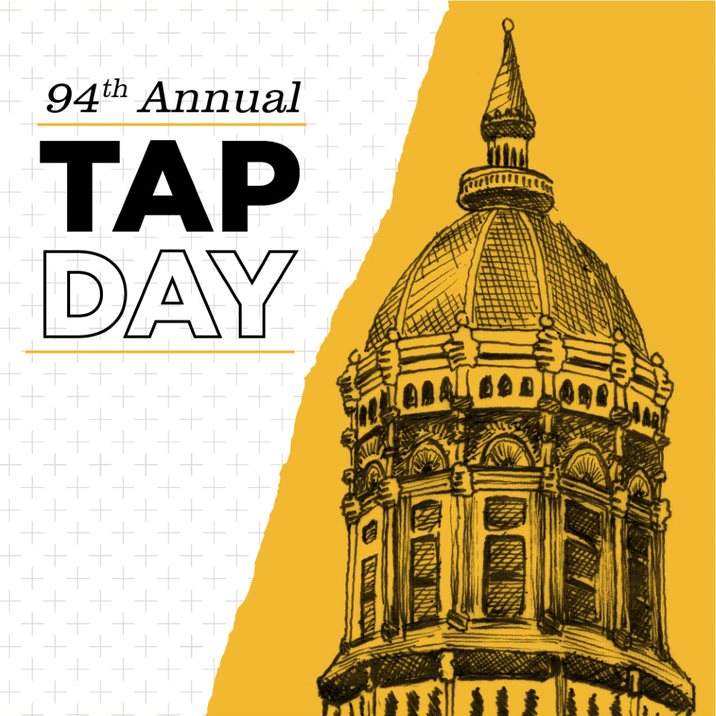 Several Engineering students were "tapped" to become members of Mizzou secret honorary societies at the 2021 Tap Day ceremonies. The event was held Friday, April 30, with each organization using the historic Jesse Hall as a backdrop.
This year's Tap Day marked the ninety-fourth edition of the event. The ceremonies were streamed live online, with new members' identities kept secret until being revealed in separate ceremonies on Francis Quadrangle in front of Jesse Hall.
A total of six organizations – LSV, Mortar Board, Mystical Seven, Omicron Delta Kappa, QEBH and the Rollins Society – makeup Mizzou's secret societies. To view all the inductee videos for each society, please visit the MU Student Affairs website.
Below is the list of Mizzou Engineering students selected to be members of these organizations. Congratulations!
Mystical Seven
Ymbar Polanco Pino, mechanical and aerospace engineering
Torrey Davie, information technology
Mortar Board
Riley Jackson, electrical engineering
QEBH
D'mitri Winkeler, double major in industrial engineering and economics
Rollins Society
Osasu Osaze, mechanical and aerospace engineering