March 11, 2021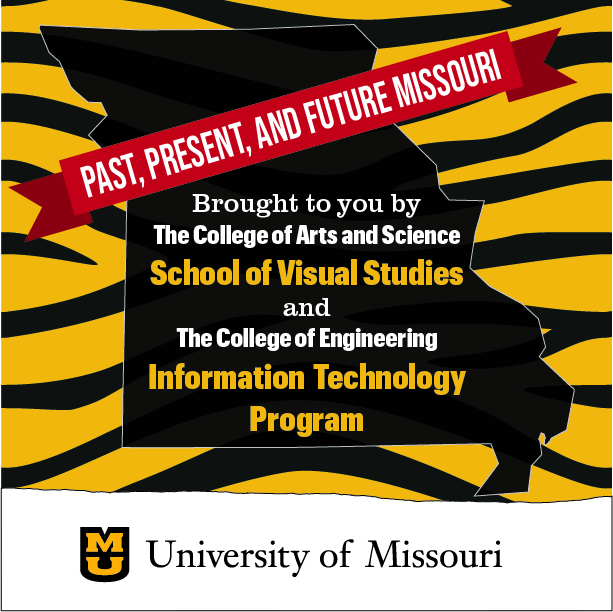 High school students from across the state of Missouri are invited to showcase their storytelling talents and highlight their hometowns as part of the Missouri 2021 High School Competition.
Missouri 2021, the state's bicentennial celebration, is an initiative of The State Historical Society of Missouri and its Center for Missouri Studies. Faculty from the University of Missouri are facilitating the High School Competition, which challenges students to explore Missouri's past, present and future using a variety of storytelling techniques.
"This contest offers students a unique outlet to explore their artistic endeavors in a lot of different ways that they may not be able to do at their schools," said Chip Gubera, an assistant professor of practice in the Information Technology Program at Mizzou Engineering. "They can also take what they've learned in school and apply that to a different setting outside of the classroom. This could be anything from drawing skills to storytelling using digital media or even looking at the future through use case papers."
Students can opt to submit projects to any or all of three categories — past, present and future. Winners of each category will receive $100 and will have their works presented at a public event in August.
IT Program Hosts 'Future' Category
The College of Engineering's Information Technology Program is overseeing the "future" category of the competition. For that section, students are asked to describe how autonomous systems such as robots or drones can be used to fulfill a need in their communities.
"The Information Technology Program is unique in that we involve undergraduate students in hands-on experiences and research from their first year on campus," Gubera said.  "So we saw this as a way to extend that mission and introduce high school students to emerging technologies and how they can be applied to real-world settings."
The MU College of Arts and Science's Digital Storytelling Program is overseeing the "past" category. For that section, students are asked to use a combination of imagery and text to explain how specific events from Missouri's past still impact our lives today.
The Digital Storytelling and Film Studies programs are overseeing the "present" category. Students are encouraged to tell the story of their communities today through documentaries, narrative fiction, audio podcasts or time-based animations.
Each category provides an opportunity for students to share the rich history, characteristics and potential growth of their hometowns, Gubera said.
"This gives students a way to share stories about their communities with a statewide audience," he said. "This could be a story about a local landmark, a neighbor's brush with fame or an interesting piece of family history. Or it could be imagining the ways in which drones could help deliver supplies to local businesses. All stories are worthy to be told, to be seen and to be heard."
The competition is a good way to involve younger Missourians in the statewide bicentennial celebration, said Beth Pike, senior strategic communications associate for the historical society.
"It also allows us to tap into the incredible resources of higher ed institutions such as Mizzou, which offers interdisciplinary approaches on ways we can commemorate the bicentennial using the creativity among the various programs," she said. "The collaboration with the College of Arts and Science and the College of Engineering sets a great example of how successful partnerships with different strengths and creativity can benefit high school students. We hope students will take advantage of showing off their skills and learning more about Missouri's past, present and future."