January 13, 2021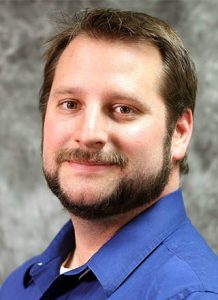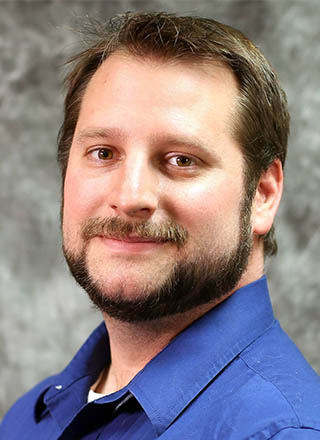 Gillian Maurer has been named Director for the Information Technology (IT) Program at Mizzou Engineering. Her duties as director began Jan 1, 2021.
"Gillian's experience, enthusiasm and passion for education will benefit the College and IT students greatly," said Noah Manring, interim dean of Mizzou Engineering. "I'm looking forward to working with her in this new capacity."
Maurer transitions to the new role from her current position as director of undergraduate studies for the IT Program. She also serves as Director of the Interactive Digital Environments Lab. Maurer has worked for the University of Missouri in several capacities since 2006.
In her new role, Maurer said she hopes to further build the IT Program, including its online course offerings, while developing emerging areas and supporting IT faculty initiatives.
"I truly am excited to be leading this program and our faculty at a time of such technological innovation," Maurer said. "So much of what our everyday lives have become, our program encompasses in one way or another. IT is everywhere."
The IT Program is known for preparing students for high-paying jobs in programming, cybersecurity, web application development, media design and post production, and interactive environments. Maurer hopes that track record of success continues to attract students.
"We're pushing into new technologies and new practices," she said. "We're excited about autonomous systems and augmented reality. We're preparing our students for an ever-changing world."
Maurer believes people are paramount.
"Faculty who teach are at the heart of what education is. I've had the pleasure of working alongside some of the best educators here in the college," she said. "I feel strongly that investing in our faculty's efforts will allow us to develop and deploy world-class education to our students – whether in seat or online."
Maurer also believes in the benefit of providing educational opportunities to all.
"As a priority, I'd like to continue our efforts to provide an education to underserved populations," she said. "Through our online program, we hope to offer our degree to audiences that may otherwise not be able to participate in higher education."
About Gillian Maurer
Maurer earned a Bachelor of Arts in English and a Master in Education in Learning Systems Design and Development from Mizzou. She's leveraged his background in online learning technologies to support Mizzou Engineering faculty during periods of virtual learning.
Prior to her appointment in the College of Engineering, Maurer served for three years as the Director of Film Production for the Film Studies Program in the College of Arts and Sciences.