January 26, 2021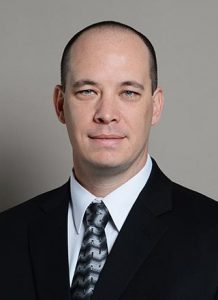 A Mizzou Engineer is one of the top academic data leaders in the world, according to Chief Data Officer (CDO) Magazine.
The magazine named Assistant Professor Grant Scott to its inaugural list of "Leading Academic Data Leaders" for 2021. These professionals were chosen for "leading the way with innovative ideas leveraging data and analytics," according to CDO. "They are using their talents to provide true value and real world results."
Scott is an assistant professor in the Electrical Engineering and Computer Science Department and is part of the core faculty of the MU Institute for Data Science & Informatics (MUIDSI), where he helped launch a master's program in data science & analytics.
"Grant has been instrumental in the development and management of the Master of Science in Data Science and Analytics," said Chi-Ren Shyu, director of MUIDSI. "The impact on training hundreds of working professionals and federal employees is tremendous and long-lasting."
CDO Magazine is led by the MIT Sloan School of Management, in partnership with the International Society of Chief Data Officers (isCDO) and ComSpark.