September 13, 2021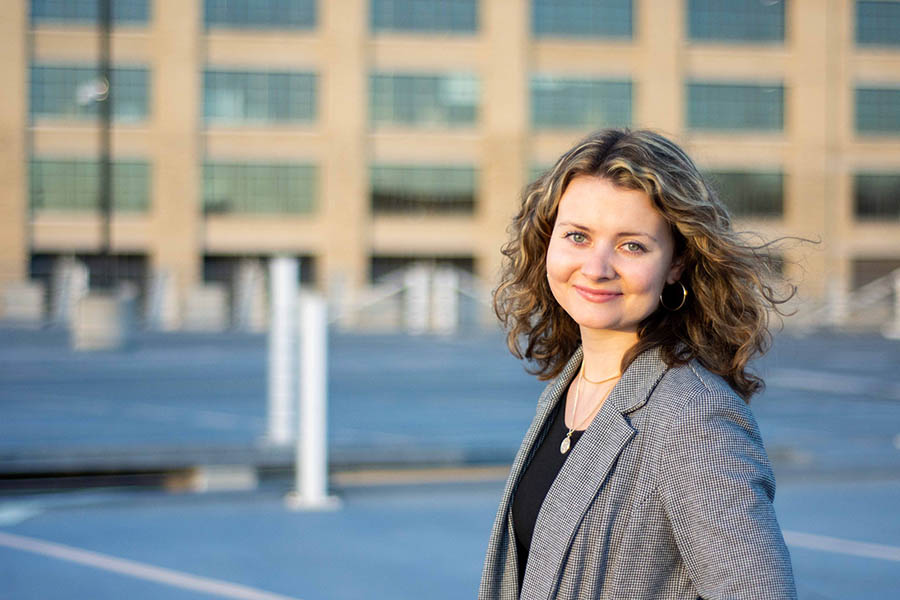 A Mizzou Engineering student spent the summer working with NASA to help streamline processes across various space flight projects.
Abigail Penfield, a junior in the Mechanical and Aerospace Engineering Department, worked for Science Applications International Corp., which has a contract with NASA to perform work around safety and mission assurance.
The virtual internship had her mostly connecting with employees from the Johnson Space Center in Houston.
"It was awesome," Penfield said. "In addition to the work, there were a lot of internship lectures, so I got to hear from different people in leadership positions and in lesser-known areas within the space industry such as human factors engineering. It was really cool to hear from really smart people who are passionate about what they do."
She was also able to attend the Flight Operations Directorate Training Academy, a one-week course about the history of NASA and human spaceflight, as well as the work of Flight Operations Directorate.
For the internship, Penfield was specifically tasked with creating a tool to help NASA compare safety requirements for various space programs such as the International Space Station and Orion. Each of these programs has certain hardware requirements to prevent different hazards, like structural failure, from occurring. Penfield reviewed these specifications, indicating which program had the most strict requirement for a specific hazard and where there was overlap among programs, with the goal of shortening the review process for hardware certifications.
"You might be able to certify a piece of hardware that has already been certified for another program. For instance, some hardware that is on the International Space Station is now being certified for Orion," she said. "This saves money and will be more efficient."
While it required a lot of reading and organization, Penfield said it proved to be important work.
"Having the finished product and being told by my team how it important it is definitely gives me a sense of satisfaction, knowing I provided something useful," she said.
Penfield credits Mizzou Engineering for preparing her for the internship, especially her involvement in the Mizzou Space Program (MSP). While she's always had an interest in space, until MSP, she didn't know how feasible it would be to pursue a career in aerospace engineering.
"You think of NASA and think of rocket scientists and geniuses," she said. "But then I joined MSP and being in that safe environment where I could learn from my mistakes gave me confidence to pursue a career in the space industry," she said. "Now, it is my goal to work in the space industry."
NASA provides a great work environment, she said, but she also has her eye on employment at a commercial space company or private contractor.
Classes at Mizzou Engineering, she said, also gave her foundational knowledge she was able to apply to her internship. Now, she's looking forward to higher-level courses and undergraduate research projects. She recently joined Professor Chung-Lung "C.L." Chen's research team that studies electrowetting in zero-gravity environments.
Penfield is also on the Mizzou Engineering Student Council, the Society of Women Engineers and has been involved in eco-racing, robotics and the 3D Printing Club.
"I would recommend Mizzou Engineering," she said. "There are so many different engineering organizations you can join, and research is accessible to students if they want to get involved in that."
And for others dreaming of working at NASA? Penfield recommends being open to working for lesser-known organizations.
"Working for NASA may be more attainable than students think," she said. "There are a lot of contractors working for NASA, and a lot of NASA civil servants started  out with those contractors."