August 06, 2021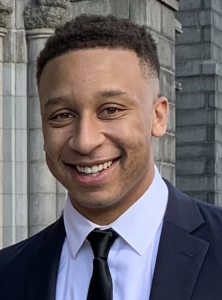 Roland Oruche, a PhD student in computer science, has been named a GEM Associate Fellow by the National GEM Consortium. The fellowship recognizes individuals from diverse backgrounds for outstanding graduate work and great potential for success in the future.
"Having been accepted for this fellowship gives me the opportunity to not only make a substantial impact as an aspiring research professional but to positively influence others from underrepresented communities," Oruche said. "I am truly honored to be considered as a GEM Fellow, and I thank everyone who helped me along the way."
This is the third significant accolade Oruche has received this year. In the spring, he was selected to receive a 2021 National Science Foundation (NSF) Graduate Research Fellowship, a highly significant accomplishment that places him in an elite group of fellows. In January, he received a stipend from the Korner Family Foundation.
Oruche earned a bachelor's in information technology at Mizzou Engineering and continued on to graduate school. He currently works in the Center for Cyber Education, Research and Infrastructure (Mizzou CERI) with Director Prasad Calyam, Gilliam professor of Cyber Security. There, he focuses on machine learning, recommending systems and investigating human-computer interaction.
Oruche hopes to use his computer science education to work in research and development to solve real-world problems.