July 12, 2022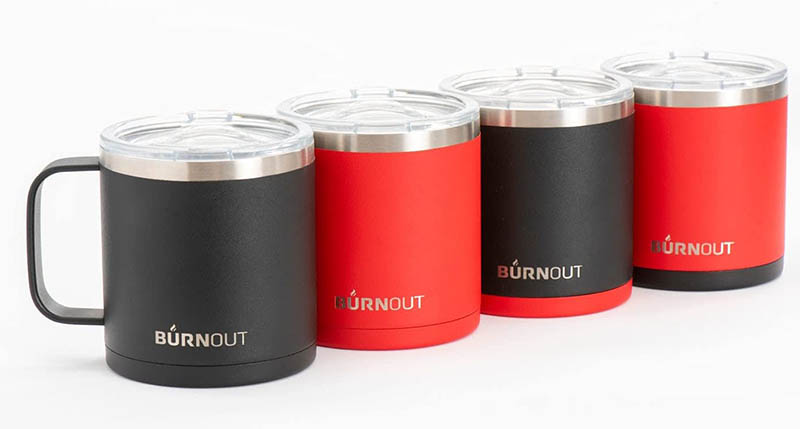 A new coffee mug on the market instantly cools boiling liquids to the ideal drinking temperature. It's the second generation of the Burnout Mug, designed by Mizzou Engineering's Hongbin "Bill" Ma.
Ma was recently awarded a patent for the cooling technology, and the Burnout 2.0 mug is currently available through his company.
The first Burnout mug was revolutionary in that it cools hot coffee to the perfect drinking temperature in minutes and keeps this temperature for hours.
"In the first mug, it takes three to eight minutes to cool the coffee to the perfect drinking temperature," said Ma, who is Glen A. Barton Professor and chair of mechanical and aerospace engineering. "Last year, we launched the new coffee mug. You can pour coffee in and drink it immediately, so that's a big difference."
The liquid flows through an insulated container, then out of small holes along the bottom to a microchannel formed between the container and mug inner wall, where it becomes the drinkable temperature. In other words, the scalding hot coffee becomes drinkable instantly only when you take a drink. Consumers have the option of using a special container to add tea leaves or coffee flavoring, as well.
Ma's quest for the perfect drinkware set continues this year as he and his team are putting the final touches on a mug that can be frozen to keep soda, water or beer cold for hours without ice. Another thermos, a two-temperature bottle, allows for beverages to be enjoyed either cold or at room temperature.
Mugs are just one of the products Ma has developed and commercialized through two companies he co-founded, ThermAvant Technologies and ThermAvant International. Researchers there are also developing other products based on phase-change heat transfer and oscillating heat pipes.
Also last year, Ma was awarded a patent for a dehumidifier that is quieter and more efficient than others on the market. While the noise is about the same level as a running laptop, his team is working to make it quieter still. The next iteration will also serve as both dehumidifier to remove moisture from the air and humidifier to add moisture during drier conditions.
Frank Feng, a professor of mechanical and aerospace engineering, is also named on the patent for the thermoelectric dehumidifier.
Work with researchers who make life better. Learn more about mechanical and aerospace engineering at Mizzou!