October 06, 2022
Chris Goldston, BS IE '22 admits he was nervous about meeting his mentor for the first time. After all, Mickey Miller, BS IE '85, is CEO, President and Board Member of Vislink Technologies and has held a lot of other C-suite titles since graduating from Mizzou Engineering.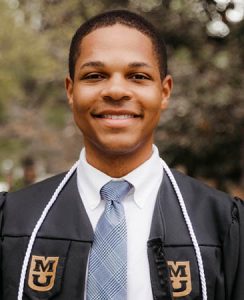 "It was a little nerve-wracking, but it's been great," Goldston said. "I'm getting good insight because he can think back to where I am, but he has also been in so many different leadership roles."
Goldston is part of the first cohort of industrial and manufacturing systems engineering graduates participating in a new mentorship program that connects them with highly successful alumni.
For Goldston, that means meeting regularly with Miller, a technology leader who has built global businesses, served as president of an S&P 500 company and led a division of a Fortune 40 company. In his current role, Miller oversees Vislink, a global leader in the development and distribution of advanced communication solutions.
Mentorship, Miller said, is extremely important. That's why he's taking time out of his busy schedule to participate in the program.
"And Mizzou Engineering made a huge impact on me, so this is a way to give back," he said. "I'm learning a lot from Chris, too. His generation grew up with a lot of things we didn't have. I'm getting a better understanding of how younger people think, which is beneficial as we hire new employees."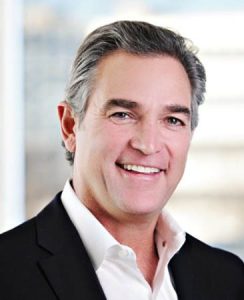 For Goldston, the best advice Miller has given is to be present in the moment.
"I definitely get ahead of myself, so he's talked to me about just enjoying where I am," said Goldston, who is a software engineer at JP Morgan. "Right now, I'm focusing on perfecting my craft."
Be part of an engineering program that connects you with leaders at top companies. Learn more about industrial engineering at Mizzou!