March 21, 2022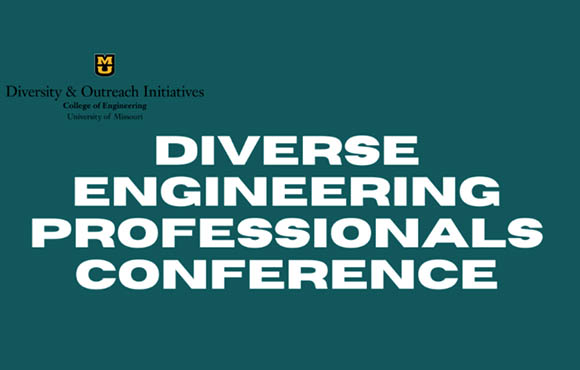 Mizzou Engineering students addressed the importance of diversity, equity and inclusion in STEM fields during the fifth annual Diverse Engineering Professionals Conference.
DEPC is a student-led program emphasizing issues affecting diversity and providing better access to professional career development.
For the first time, the event was incorporated into Engineers' Week.
"Like all people, engineers come from various backgrounds and cultures and possess their own individuality," said Roger Fales, associate dean of student services and academic programs. "It only seems fitting that a week set aside to celebrate our engineering student body, faculty, staff, alumni and friends should use this week to celebrate our individual diversity, our pursuit of equity-based engineering solutions, and continue to march us toward the idea of inclusivity."
During opening remarks, Fales shared his own background of growing up in a rural community and going on to earn a PhD from Iowa State University. He encouraged attendees to work together to tackle the complex problems around societal, educational, gender and racial biases.
The keynote speaker was Sam Brinton, deputy assistant secretary of spent fuel and waste deposition at the U.S. Department of Energy. Brinton shared their background as a nuclear engineer and advocate of LGBTQA rights and mental health.
Brinton encouraged students to be true to themselves, adding "We are better 9 to 5 when we are our whole selves 24-7."
Marshaun Love, a senior majoring in biological sciences and minoring in computational neuroscience, and Ymbar Polanco Pino, a senior in mechanical engineering, led organization of the event. Professor Patrick Pinhero, an IDE Faculty Fellow, served as faculty advisor.
Learn more about Inclusion, Diversity and Equity at Mizzou Engineering.