The SFS scholarship is a prestigious scholarship funded by National Science Foundation (NSF) to sponsor excellent students to pursue study in the field of cyber security. There have been more than 2000 SFS scholars national wide. SFS graduates are currently serving in various government agencies and national labs. It is worth noting that more than 140 federal agencies are hiring SFS scholars. NSF is also organizing special job fairs for SFS scholars only. Government jobs offer excellent job security, employee benefits, paid vacations, regular working hours, etc. The job placement rate of SFS graduates is nearly 100%.
Through the SFS program, we will provide grants to students studying in the field of cybersecurity. Each scholarship recipient must complete either a M.S. or a Ph.D. degree on Computer Science. Rising juniors and seniors, and current M.S. and Ph.D. students who are U.S. citizens are eligible either as undergraduates through the MS degree, or PhD degree. Detailed information about eligibility can be found at the bottom of this page.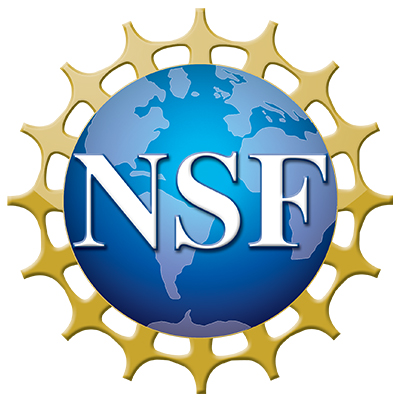 Scholarship Benefits
Full tuition fees of scholarship recipients will be covered (includes stipends, tuition and allowances)
Each recipient will receive monthly stipend at the following rate: $25,000/year for undergraduate students and $34,000/year for graduate students. The recipients will be funded for up to three years
Each recipient can reimburse up to $6,000/year for SFS Job Fair and other travel, conferences, research materials and supplies, a laptop, books, professional training and certifications, etc. These shall be included in the budge under Participant Support costs.
Internship opportunities with federal agencies through national SFS network
If you are interested in this scholarship, please check your eligibility and then apply here.
---
EECS Cybersecurity Faculty Lineup
---
Eligibility for the SFS Program
Students interested in participating in the SFS program must be:
A full time senior, MS or PhD student
Able to meet selection criteria for federal, state or local government employment. Final job placement may require a security clearance, so each scholarship recipient may be required to undergo the background investigation required to obtain such a clearance
Competitive students will have a strong GPA (>=3.3/4.0) or government/national lab internship experience
---
Recipient Responsibilities
In return for receiving scholarship benefits, each scholarship recipient incurs two obligations:
During the summers while enrolled in the program, each student must find an internship position at a federal, state, or local government agency, or a national lab. Numerous resources are available to assist students in identifying and applying for internships.
Upon graduation, each student will be required to work in a qualified position for a federal, state, or local government agency or a qualified national laboratory. The work requirement time period matches the supported time period. For example, a full two-year scholarship requires two years of federal employment. Each student is responsible for identifying, applying for, and securing a qualified position. Numerous resources are available including an annual job fair specifically for SFS students as well as the assistance of the Office of Personnel Management (OPM) which oversees permanent placement for scholarship students. Nearly 100% former SFS scholars have successfully fulfilled this requirement. Failing this service obligation will result in reimbursement of full amount of scholarship (including tuition, fees, stipend, professional development cost, health insurance, book allowance) received with possible interests.