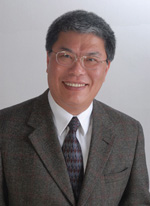 Robert Tzou
Professor
C3207 Lafferre Hall
Phone: 573-882-4060
Email: tzour@missouri.edu
Mechanical & Aerospace Engineering
Biography
Robert Tzou is a professor in the Department of Mechanical and Aerospace Engineering at the University of Missouri. He previously served as chairman of the department for 15 years. During his tenure, the department's enrollment more than tripled, and research spending went from $400,000 to $3.8 million.
An American Society of Mechanical Engineers fellow, Tzou has given a number of keynote lectures at several national and international professional society conferences. He is the founding chair for the ASME International Conference on Micro/Nanoscale Heat Transfer and has received a NASA Recognition Award.
With research foci in microscale heat transfer, ultrafast laser-material interactions and solid mechanics, his research has been financed by the National Science Foundation, the Air Force Office of Scientific Research, the Army Research Office, Sandia National Laboratories, Los Alamos National Laboratory and the Air Force Research Laboratory.
Tzou worked at the University of New Mexico and Lehigh University before joining the MU faculty.
Education
PhD from Lehigh University
BS from the National Cheng Kung University
Technical Focus