February 01, 2023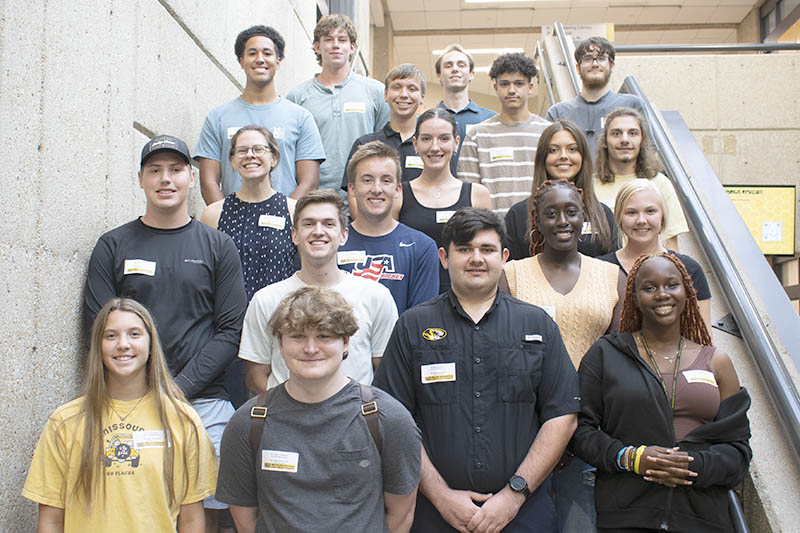 A scholarship program that began for civil and environmental engineering students in 2021 has proven so successful, it's being expanded to other engineering majors. And eventually, the coordinator, Professor Vellore Gopalaratnam, would like a see a similar support system for students studying other STEM programs across Mizzou.
Funded with a five-year National Science Foundation grant, the Mizzou Engineering STEM Scholars is a comprehensive program that provides scholarship funding, mentorship, networking opportunities and holistic support to students from low-income backgrounds, which typically includes many historically underrepresented students in science and engineering.
"We started this program to help more students succeed in engineering with the ultimate goal of making sure diverse backgrounds are represented in the industry," said Gopalaratnam, Principal Investigator on the grant and an IDE Faculty Fellow for the College. "While that's important in civil and environmental engineering — a field that is dedicated to serving the public in all fields — we recognize the need to increase that diversity and representation across all STEM disciplines."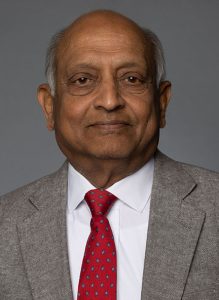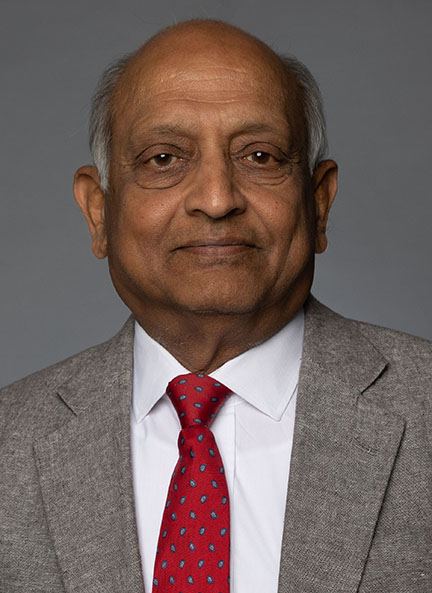 The program began Fall 2021, and data from the past two years is promising. Of the first cohort of eight STEM Scholars — seven undergraduates and one master's student — seven returned to Mizzou for a second year, with one student transferring to a STEM program at a different UM System campus. The majority of both the 2021 group and the 12 STEM Scholars selected this past fall were named to the Dean's List for high academic achievement. Those who miss performance benchmarks receive tutoring and additional support.
Regardless of academic standing, Gopalaratnam meets individually with each STEM Scholar every month. He and other faculty affiliated with the project also created a Learning Management System platform to help Scholars more easily connect with instructors and advisors to receive early alerts, timely feedback and interventions, if needed.
That support helps students not only succeed in class but also benefits them personally, Scholars said during a focus group. Monthly check-ins not only benefit them academically, but also personally as they adjust to college life.
An outreach component of the Mizzou Engineering STEM Scholars Program is also key. In 2022, Scholars volunteered at a city-wide clean up event, the Veterans Urban Farm and at a Jefferson City River Clean-up project.
"Scholars report that these activities provide a sense of community that is important to them," said Gopalaratnam, who is also an IDE Faculty Fellow for the College. "And they have a learning component, too, as students learn more about sustainability and being stewards of the environment in their own community."
In addition to Gopalaratnam, the Mizzou Engineering STEM Scholars faculty team includes Sarah Orton, associate professor and director of undergraduate studies in civil and environmental engineering and Rose Marra, professor and director of the School of Information Science & Learning Technologies. Douglas Hacker, professor emeritus of educational psychology at the University of Utah, provides external evaluation. The Mizzou Engineering STEM Scholars Program now also partners with the NSF Hub at Virginia Tech to disseminate information as well as learn from other similar programs nation-wide, on support mechanisms for student retention and success.
"Based on feedback over the past two years, it appears there is a lot of interest in the STEM Scholarship Program," Gopalaratnam said. "We're excited that we were able to open this scholarship opportunity to more students and look forward to expanding it."
The program also has an external panel of industry professionals who assist with workforce training efforts and faculty who provide research experience. The panel includes Mizzou alumni Bryan Hartnagel, Missouri Department of Transportation; Cory Imhoff, HDR Engineering; Patrick Earney, McClure Engineering, David Webber, AllState Consultants and Blake Ingerslew of Kiewit.
Mizzou Engineering STEM Scholarship applications for the Fall 2023 cohorts are being accepted through March 31. Learn more.