October 26, 2023
A Mizzou Engineer is part of a multi-disciplinary team working to improve wastewater treatment processes to cut greenhouse gas emissions by half without increasing costs to plants.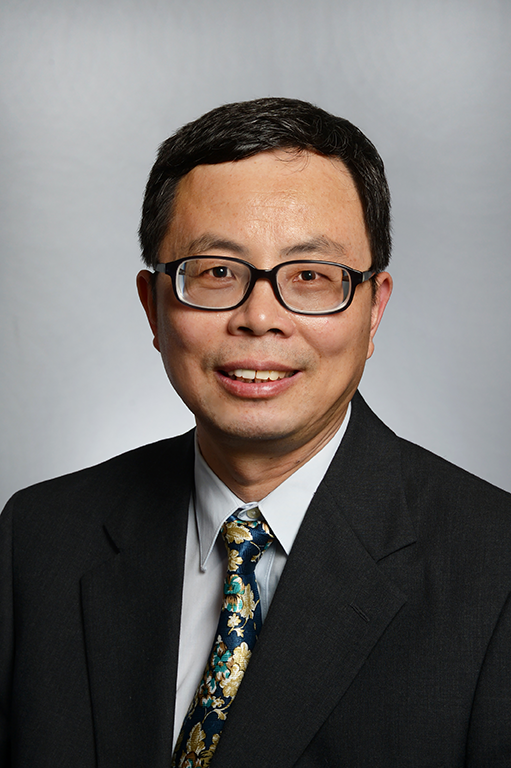 Zhiqiang Hu, Curators' Distinguished Professor of Civil and Environmental Engineering, and collaborators have funding from the Department of Energy's Industrial Efficiency and Decarbonization Office for the work. It was announced as part of a $27.8 million 10-project package to decarbonize the life cycle of Water Resource Recovery Facilities.
"It was a highly competitive grant, and I'm grateful to work with partner universities and industries," Hu said.
The project also includes Quasar Energy Group, LLC, the National Renewable Energy Laboratory, Virginia Tech, the Upper Occoquan Service Authority and Hazen & Sawyer.
Specifically, the team is identifying new ways to remove nitrogen and phosphorus — which are essential to plant life but are disruptive in aquatic systems — from wastewater treatment facilities.
And they want the process to reduce the amount of nitrous oxide being released into the atmosphere.
"We are developing new processes that could lead to more efficiency in removing nitrogen and phosphorus, which can cause eutrophication in water bodies," Hu said. "In additional to that we want to reduce greenhouse emissions. Nitrous oxide is a very strong greenhouse gas source in both nature and engineered systems. We're tackling both those issues with new processes."
Those processes include computational modeling to test various factors and parameters such as the combination of organic loadings and substances entering the treatment facilities, the size of the tank, how much sludge is retained in a system and how fast mixed liquor cycles or recirculates through a system. Data from lab tests will validate results from modeling before the team begins tests on site.
"This is a three-year project, so later we'll start to think about moving it from the lab to the field to do a pilot study, most likely in Virginia," Hu said, adding that the team is also considering operational costs as part of the project. "Wastewater facilities are being updated all the time with new technologies being implemented. Making them more efficient with less greenhouse gas emissions is the goal for all of us as we look to the future."
Be part of collaborative research solving real-world problems. Learn more about environmental and water research at Mizzou Engineering.