August 26, 2021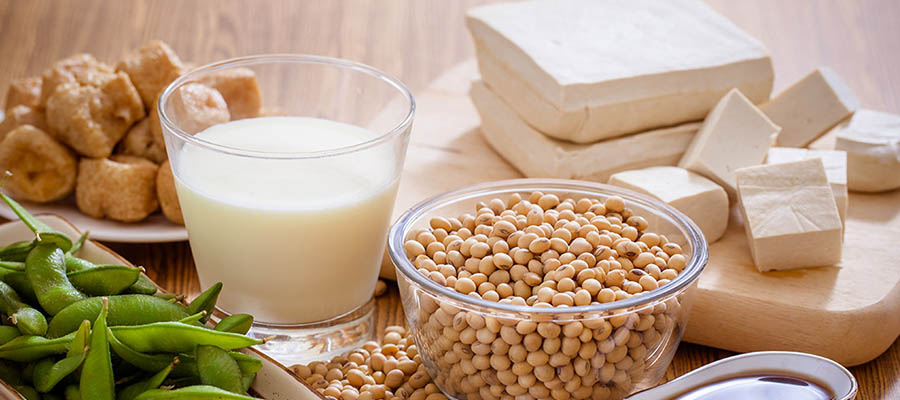 More nutritious, shelf-stable soy-based products could be coming to a grocery store near you within the next five years — good news for health-conscious consumers and Missouri farmers alike. Mizzou's Kiruba Krishnaswamy has received funding from the Missouri Soybean Merchandising Council (MSMC) to come up with a process to develop tastier powdered milk, yogurt and tofu.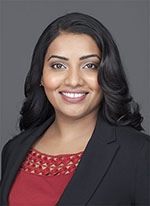 The main goal is to optimize food processing technologies using the SOYLEIC® High Oleic Soybean pioneered in Mizzou's College of Agriculture, Food & Natural Resources (CAFNR). Krishnaswamy also hopes to find new ways to use okara — a traditionally wasted part of soybean processing. Ultimately, the work could create more demand for soy production in Missouri, increasing agricultural income and the state's economy while improving the health of its citizens.
"The SOYLEIC®  variety is high in oleic acid, which is good for health," said Krishnaswamy, an assistant professor in biomedical, biological and chemical engineering (BBCE) with a joint appointment in the Division of Food, Nutrition and Exercise Sciences in CAFNR. "And younger generations are more interested in plant-based foods. One problem, though, is that you don't get Vitamin B12, which mainly comes from animal sources. We're fortifying these soy products with B12 so consumers can get the micronutrients they need."
Krishnaswamy leads the Food Engineering and Sustainable Technologies (FEAST Lab). There, she uses a spray drying process that takes soybeans from a liquid state into powder to encapsulate Vitamin B12. It's a common technique used in food processing, however she is researching various parameters, such as temperature and time, to ensure products maintain nutritional qualities. During the process, her team can add flavoring such as chocolate and vanilla, and ensure the result maintains optimal characteristics. Vitamin B12, for instance, can  give a light pink color to the products — not a desirable trait when consumers are looking to buy soy milk, tofu or soy yogurt.
"Taste, flavor, color, texture — all sensory parameters are very important when developing new food products," she said. "After encapsulation of vitamin B12, fortification with soy products, we also want to develop zero-waste processing systems, so we're using a cold extrusion process to convert soy waste including soymeal and okara to develop noodle-like fortified products."
Making the products shelf-stable has several advantages. Families don't have to worry about milk going bad or losing nutritional value if it's not consumed quickly. Food banks that have complex delivery processes can offer healthier options. And shelf-stable nutritious foods are ideal in emergencies situations such as natural disasters and global pandemics. Krishnaswamy pointed to disrupted supply chains during COVID-19 that resulted in thousands of gallons of milk going to waste.
"During such times of emergencies, micronutrient fortified powders and foods like this can be easily reconstituted," she said, noting that the new products are designed to last up to six months to a year.
Once Krishnaswamy's FEAST team perfects the fortification process and formulations, the researchers will develop a zero-waste food processing process flow diagram (PFD), and she'll turn the work over to MSMC to connect with food industries for technology transfer.
Krishnaswamy joined Mizzou 2018. She was introduced to MSMC funding opportunities by Fu-hung Hsieh, a professor emeritus, having similar joint appointment in biomedical, biological and chemical engineering and food science in CAFNR. Hsieh developed the techniques used to create Beyond Meat. Founded in Columbia, Beyond Meat is now based in Los Angeles and has products in grocery stores across the country.
"It is a blessing to have interacted with Professor Hsieh, an eminent food engineer and, above all a kind human being, open to helping junior faculty," Krishnaswamy said.